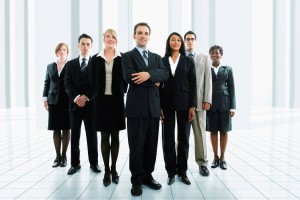 Advocation Strategies, Inc. Management Services recognizes that not every organization is the same and not all solutions are transferable to every client. Whether your organization is in need of professional assistance or is looking to increase its membership, Advocation Strategies, Inc. will find a specific answer to fit your specific need. Advocation strives to develop close relationships with our clients so we have a solid understanding of their history, policies and goals. We aim to treat our clients as if they were our only client and to work with each organization as if it were our own. Our professional management team can assist your organization with membership development, strategic planning, website management, database development and maintenance, governmental relations, public relations and financial management. From conception to execution, Advocation Strategies, Inc. offers the below list of services and it is all performed under one roof.
---
Executive Director/Administrative/Management:
Whether our clients need full-time or part-time support, Advocation Strategies, Inc. has the staff and experience to ensure every need is fulfilled.
Executive Director Representation
Policy Development and Implementation
Operations Management
External Staff Support
---
Strategic Planning:
It all starts with a vision. Advocation Strategies, Inc. knows that long-term success requires long-term strategic planning. We promise to listen, visualize and help your organization draw a detailed map to "X" marks the spot.
Strategic Planning Sessions
Budget Development
Resource Allocation Review
Business and Tactical Plan Development
Committee and Leadership Development
---
Board Committee Support:
With more than 13 years experience helping nonprofit organizations, Advocation Strategies, Inc. understands that time is of the essence when it comes to board and committee operations. Our experienced staff will sweat the small stuff so your board members are free to focus on the big issues.
Board and Committee Membership
Project Planning and Goal Setting
Board Development
Partnership Development
Create and Maintain Policy Manuals
Record Maintenance/Archives
Meeting and Conference Call Management
---
Financial Management:
When it comes to financial management, Advocation Strategies, Inc. is known for consistency, efficiency and accuracy. Advocation Strategies, Inc. can help your organization establish and implement a budget plan, payment procedures and oversee audit reviews.
Advocation Strategies, Inc. will recommend and establish appropriate professional relationships and arrangements for banking and accounting procedures, as well as implement budgeting, payment and reimbursement procedures for association income and expenses. Over the years, working with both large and small organizations, the Advocation Strategies, Inc. team has developed accounting procedures to deal with the tracking and collection of membership dues by way of an online registration process. Long term relationships with financial institutions and payment sites, such as PayPal and Verisign, have provided staff with a keen understanding of how these systems work. Monthly financial reports to our clients provide a financial overview of the organization.
Management of Annual Budget
Implementing and Developing Investment Strategies
Long Term Goal Analysis
Monthly Financial Statements
Overseeing Insurance Policies
Annual Audit Reviews
Independent Third Party CPA Reviews
Manage Incoming Invoices and Reimbursements
---
Membership Management:
Combine a special mix of research, innovative strategies and aggressive marketing tactics and what do you get? Membership growth. How do we know? We have the track record to prove it.
Membership Development
Membership Retention
Database Management and Security
Growth and Renewal Rate Analysis Reports
Current Membership Analysis Reports
---
Website/Database Management:
Does your organization have complex database needs? Is your organization looking to revamp its website? Whether it is to create or maintain, Advocation Strategies, Inc. guarantees your organization's professionalism and security will not be compromised.
Website Creation and Maintenance
Database Creation and Maintenance
Implementing Security Procedures
Technical Support