Celeste Heritage
Owner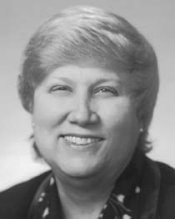 Celeste Heritage, Vice President of Advocation and legislative advocate, has been with the firm for 17 years. She has over 30 years of political experience at both the federal and state levels. Ms. Heritage served as deputy to the Director of Polling and Planning in the 1980 and 1984 Reagan/Bush campaigns where she oversaw a $2.1 million budget and was responsible for all staffing and operations in the office. In 1981, she served in the Reagan White House as a Special Assistant to Edwin Meese, Counselor to the President. In 1986, she was appointed as Special Assistant in the San Francisco office of the Department of Housing and Urban Development. Prior to her service in the administration, Ms. Heritage served as Executive Assistant to the Chairman of Wirthlin Worldwide where she worked with key members of Congress and senior campaign staff interpreting sensitive matters and conducting research on behalf of the Reagan/Bush Presidential campaign. Ms. Heritage is a graduate of Kent State University. She is very active with many community endeavors, and currently sits on the Board of Directors for the
Child Abuse Prevention Council of Placer County
.  In 1997 Advocation was awarded a contract to administer a quasi-government program that had been administered by the California Department of Consumer Affairs.  The California Tax Education Council (CTEC) was established to monitor the education and bonding requirements of over 38,000 tax preparers in the State of California.  CTEC was also tasked with monitoring the schools that provide education to these tax preparers.  The state mandated Tax Preparer Act is a multi-million dollar program that Ms. Heritage has overseen since its inception in January 1997.
---
Tabitha Bolkish
Director, Membership & Conference Services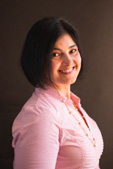 Tabitha Bolkish came to Advocation Strategies from Phoenix Arizona, where she worked for the Arizona Attorney General, Office of Victim Services as an Office Administrator for over five years, supervising the support staff in the Phoenix office including scheduling, quality assurance, evaluations, and also provided support to the Tucson office.  Her responsibility was to ensure organization management and maintain of multiple and varied official documents and records related to the Victims' Rights Program.  She also was responsible to interpret guidelines, rules and policies and procedures of programs to serve a variety purposes, including research, planning, and preparation of activity and operation reports.   Tabitha rendered a full-range of professional support to the Office of Victim Services (OVS); including casework, coordinated administrative matters between offices and, ensuring that public contact with the OVS is professional and responsive.  A couple of the special projects were to generate the annual report to Legislature support, Victim Rights Week administrative support, Intern Program support, Distinguished Service Awards.
---
Mark Griffith
Director of Technology